The Sacred Breathwork™
is one of the most powerful and beautiful
healing and transformation ceremonies on the planet.
Earth person becomes his own shaman,
and finds by himself the path of his own healing.
It helps us to connect to the Sacred,
through non ordinary states of consciousness,
without taking any plants or drugs.
To give you an idea,
here is a short presentation of what can happen
at the begin of a Sacred Breathwork ceremony :
This ceremony, based on ancestral indigenous practices,
older than hundreds of years,
allows healings, not only of our personal history of life,
but also of problems linked to our birth
or sometimes to past life,
but also connected to collective unconciousness.
Our behavior patterns or traumas
are also shown and
find here a way to be dissolved.
The Sacred Waters, the Aguas Unidas,
are present during the ceremony,
and help Minthé to connect
with your inner waters, in order to help you.
For her Sacred Breathwork individual sessions,
Minthé welcomes you on appointment
at her home in Ardèche (South of France)
at Valgorge (07110)
An hôtel and also bed and breakfast
welcome you just close,
if you wish to rest for a while
before to travel back home
For group Sacred Breathwork ceremonies,
(différent places)
see the dates on the page :
See also Mikkal's webpage (in english) :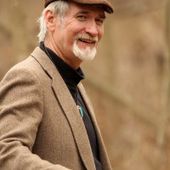 Crows Nest Center for Shamanic Studies
Crows Nest is the home of C. Michael Smith, Ph.D. (aka Mikkal). Offering shamanic studies by way of retreats & workshops in natural settings to help us learn, expand consciousness, develop our ...
Note
Minthé is not a medical doctor, nor a psychologist.
She uses technics that she learned from
Indigenous medicine men and women from different traditions.
Those consultations and healings are for your wellness
and personal development
Water shamanism is practiced without use of any plants or drugs
with respect of everyone's freedom
and doesn't replace conventional medicine.
You are invited
NOT to stop your medication or medical appointments.
Minthé is registered as "micro-entreprise" in France for her activities,
and delivers bills without tva (vat)
« TVA non applicable - article 293 B du CGI ».
Siret 790 531 594 000 14