AGUAS UNIDAS STORY,
BY MINTHÉ
The Aguas Unidas borned after a vision ..
a message ...
"You have to gather the waters of the 4 directions ...
no ... the 5 continents ...
Wait a minut ...
you must start with
the waters of the Ganges ..."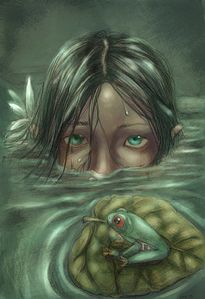 I asked :
"and what will I do with that?"
And it was answered to me :
"I don't know, but you will know it !"
I did not know immediately
but I felt, it was right ...
and I began to gather them.
The Aguas Unidas are
waters for healing and harmony ...
They restore the harmony of lakes, rivers and seas.
And it seams to be,
they help us to see more cleary
our way of life
In that way, they are also
healing waters for us !
Minthé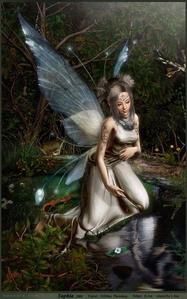 Since april 2008, Minthé sent her
"Call for the wells"
and walks the roads
with all the people who feel concerns about
protection of water sacred sites,
meeting guardians all over the road ...
In march 2009, with the help of a few people, the
" Aguas Unidas "
were born in front of the Sacred Fire.
First, the purpose was to gather waters
from all rivers, lakes, seas and wells
So, everything began with
the waters of the Ganges,
that my friend Toumaï brought me
from his ancestor's land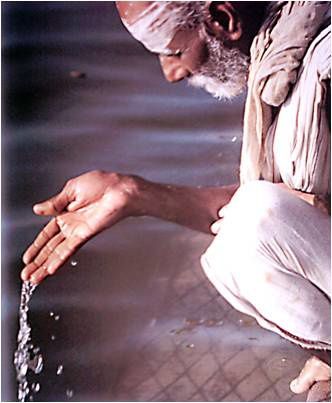 Waters from allover the planet
arrive constantly to join those
that Minthé gathers during her travels...
For harmony, unification and peace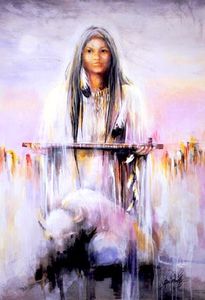 Thanks to all the people who work on
gathering waters from all the wells,
rivers and seas from Mother Earth
​​​​​​
Titicaca Lake ... Lourdes well ...
San Damiano ... Nil ...
Amma Waters ...
13 Grandmothers gathering in Spain waters
Waters of the Mecca ... of the Jordan River...
Lake Michigan ... Mexico Gulf ...
Océans waters ... Pacific, Atlantic, Indian ...
and so much others (we cannot tell them anymore ...)

In harmony, diversity and sharing ...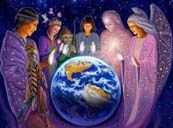 The "Aguas Unidas" are kept
with much care and respect
by Minthé , and with her, by some other women,
to whom she gave Them.
They continue their travel, from well to well ...
from rivers to seas, from seas to oceans ...
where they flow
to help for healing, peace and unification ...
In april 2015, the Aguas Unidas received
the special blessing of the Kogis et Arhuacos Mamos,
Guardians of the Earth Mother
who live in the Sierra Nevada, Columbia.
The Mamos gave a blessing to the Aguas Unidas,
so that all the people will listen to their message !
Today, they are become
Peace messengers
They lead now cérémonies for peace,
every 1st day of the month, after sundown.
To stay in contact and follow what happens with the
" Aguas Unidas "
please register
Water shamanism doesn't use plants or drugs,
is practiced in the respect of everyone's freedom,
and doesn't replace regular medicine
Minthé also offers some ceremonies,
where the waters are mixed, and where she gives the
Aguas Unidas blessing
to whom wishes it.
This is a very powerful ceremony, for
our souls's healing,
and also the healing of our deepest wounds
Sometimes, during those ceremonies,
the Aguas Unidas deliver a message to us
Minthé's cérémonies are always
for free, et open to everyone !